ALL ASPECTS OF TREE SURGERY UNDERTAKEN, BIG AND SMALL NO MATTER WHAT THE WEATHER
Tree removal is just one of the many services a tree surgeon can provide. When all other avenues have been exhausted, it is sometimes necessary to remove trees. Whether it be on safety grounds, reasonable development or perhaps simply out growing it's intended environment.
There are 2 main methods or removing trees, Felling and Dismantling, and they are entirely dependent on safety, practicality and efficiency.Tree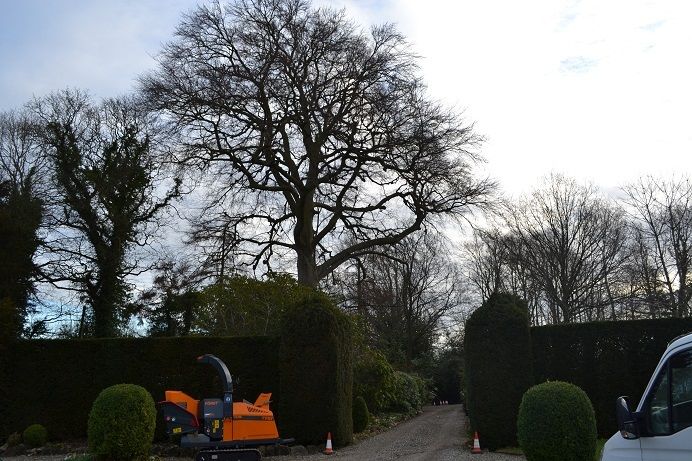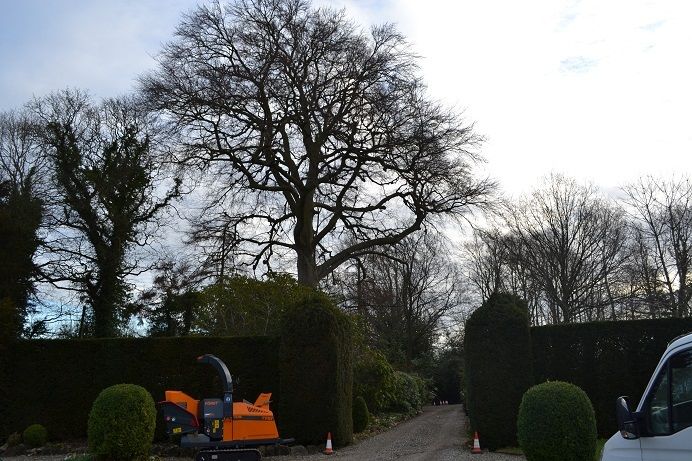 Felling
This is where the tree and it's surroundings will allow work to be carried out from ground level. This is more often than not the quickest way to remove a tree but can involve sometimes reinstating parts of the site as branches tend to damage the ground when the tree falls.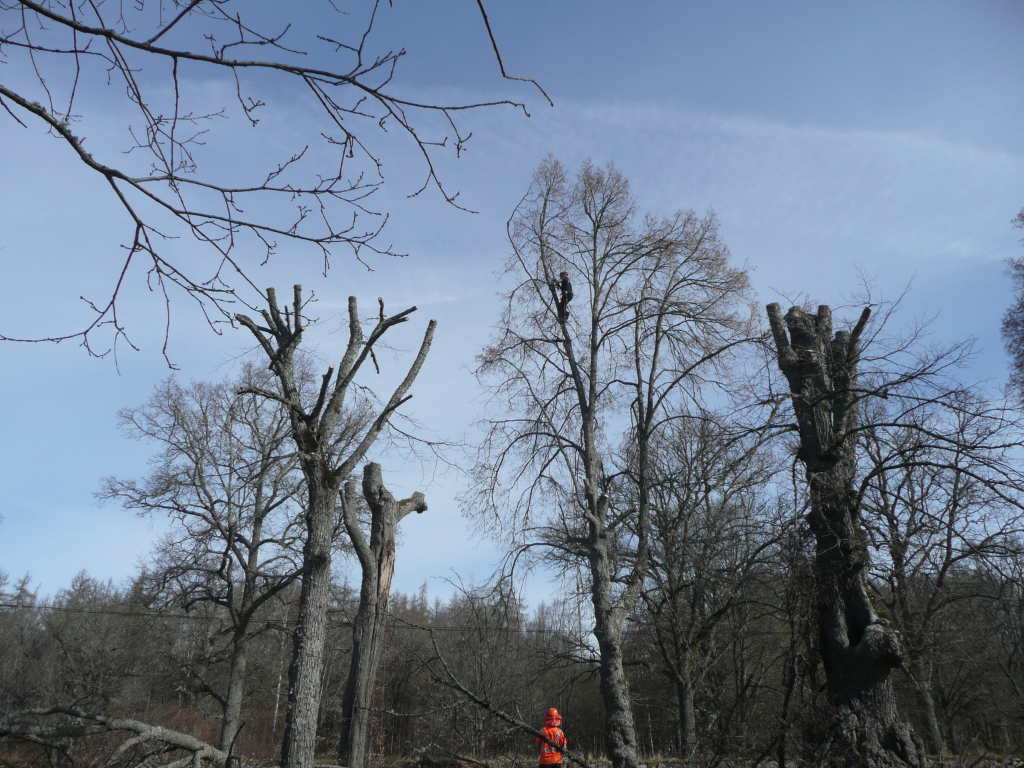 Dismantling
A highly specialist practice that is carried out when a number of factors limiting the work area take place. Most commonly a single climber tree surgeon will install a system of lowering equipment to safely lower the tree piece by piece to a team on the ground. This practice is very controlled and has little or no impact on the site, any structures and valuables that are present. When climbing the tree is not an option for practical or safety reasons, mobile platforms and cranes can be used.
Providing the tree is of a good basic structural condition, pruning will always be encouraged by tree surgeons as there are many techniques to achieve safety and aesthetics.
Formative Pruning
Carried out on very young trees to encourage a sound future structure.
Crown Lifting
Pruning and removal of lower limbs to achieve more space underneath a trees crown.
Thinning
Removing specific branches throughout the crown to allow light and air to pass through more freely.
Pollarding
The most dramatic of pruning techniques where all growth is removed. If carried out correctly and regularly this method can be an effective alternative to tree removal, as some of the oldest trees in the world are pollards.
Crown Cleaning
The removal of dead, damaged and rubbing branches. Often achieving thinning at the same time.
Weight Reduction
The reduction of limbs to relive stress within the crown whilst maintaining the original shape and size.
Crown Reduction
The reduction of the entire crown, leaving a natural shape. Follow up work will be need to be carried out in subsequent years to maintain safety and shape.
Storm Damage and Emergency tree surgery Work
With extreme weather becoming more common our trees often suffer, causing all sorts of property damage. Before any other work can take place a highly dangerous situation can stand in the way. We are very experienced tree surgeons, used to dealing with these unpredictable trees, and strongly recommend people without such experience not to attempt any work themselves.
Whether you are putting up a garden shed, 100 homes or carrying out an ecological project, we have excellent experience and modern machinery that can clear high volumes of vegetation quickly and efficiently. Allowing you to progress with your project.
We provide 2 leading energy companies with a tree care service. With team members experienced and fully qualified having achieved all necessary current training. We are always keen to get involved with more utility projects other than electric.
We can advise on species and carry out planting operations and highly encourage the replacement of any tree removed. We can also source and provide trees of all shapes and sizes along with guards and stakes where required.
As a tree surgeon, we have a special interest in getting involved with any conservation projects. After all, the whole reason for starting work in this industry was love for trees and their environment.
Although log processing is not something we are properly set up for just yet, we do have a small supply of fully seasoned hardwood logs and are happy to deliver locally. Having said this we are happy to recommend other suppliers that we trust to provide quality logs and bio fuel.
Most of us enjoy having a go at our own trees and hedges in the garden, but it's easy to get overwhelmed at the amount of waste this produces. We have excellent machinery that makes short work of brash piles and are happy to take away any arisings this produces. All we ask is that no soil covered roots or metal waste and rubbish are present as this damages our machine.
There is no waste in wood and all the branches that go through our wood chipper are stockpiled and mulch down to produce a very usable product that is great for garden, paths or just tidying up a rough corner. We can deliver as much as you want with a minimum charge of 1 truck load of approximately 6 cubic meters.
We are highly experienced in cutting hedges of all shapes and sizes and are happy to include it in our tree surgeon skills. Taking a lot of pride in the tidiness of our work, we are happy to work with you to achieve the best possible result. We prefer to avoid nesting periods as hedges provide excellent habitat for small birds. This usually runs from April to July.
The Little Big Tree Company is a tree surgeon business based near Wrexham and Ellesmere Shropshire providing a complete range of tree surgery services including tree removal, hedge cutting and log supplies.